Happy holidays!
I hope you're feeling joyful and having fun amidst the chaos that can ensue at this time of year. I'm excited to share my 2018 and first ever holiday gift guide with you!
I gathered up some of my favourite gifts for all kinds of Spirit Junkies on your list! Read on for my picks…
1. Shakti Mat
Shakti mats are the 21st century's answer to the "bed of nails", using acupressure points to stimulate blood flow to the body. These are great for muscle recovery, migraine and headaches, injuries and relaxation. You can also kill two birds and do your daily meditation while you lie on your mat.
If you are on the Gold Coast you can head into our store to pick one up or purchase them online here.
2. The Universe Has Your Back Deck and Journal
If you have been following me for awhile you will know I am obsessed with anything Gabby Bernstein and these are no exception! Beautifully illustrated with quick and easy messages, these are my go-to cards and journal at the moment.
If you are on the Gold Coast you can head into our store to pick these up.
3. Crystal Infusion Drink Bottle

These beautiful glass drink bottles have a crystal in them to infuse your water with their amazing qualities meaning you can reap the benefits with every sip. As if you needed another reason to drink more water!
I have been wanting one of these beauties forever so let's hope Santa gets my list!
You can buy them here.
4. Himalayan Salt Lamp
When the bulb inside the lamp heats the Himalayan Salt, the salt releases negative ions – which counteract positive 'pollutant' ions in the air.  So basically, Himalayan Salt Lamps are an air purifier and can aid in respiratory problems such as Asthma, Sinus and Allergies.
Plus they look pretty!
If you are on the Gold Coast you can head into our store to purchase one of these beautiful lamps for yourself or a Christmas gift and we have lots of different shapes and sizes to suit your budget and style.
5. Readings by Shae – Psychic Reading Voucher
If you have a family member or friend that would love a session with a real-deal Psychic Medium then Readings by Shae is your woman!
If you are on the Gold Coast you can head into our store to purchase a voucher or contact Shae to purchase here. 
6. Stainless Steel Straws and Smoothie Cups
These are great for smoothies, juices and my absolute can't live without – iced coffees (with non-dairy milk of course!). They keep your drinks cooler for longer plus they are reusable so you can do your bit to help the environment. You can find them here and here
7. Reusable Coffee Cup
I am becoming more and more aware of waste and my environmental footprint, so this one is definitely going on my Christmas wish list. They are sooo pretty and you are saving the environment at the same time – win win! You can find them here.
8. Face Mask
For me doing a face mask is an act of self-love which makes me feel pampered and helps to relax me. Plus it makes my skin feel amazing afterwards. I love the Himalayan Charcoal Purifying Glow Mask from the Body Shop and I have been using this for about a year now.
9. A session in a Sensory Deprivation Tank or Float Therapy
Float Therapy is the perfect way to achieve deep relaxation for both your body and mind.
Deep relaxation is achieved by allowing your body the freedom to float weightlessly in a concentrated salt solution in a specially designed lightproof and soundproof pod.
Spending just one hour in the quiet darkness of this bliss-filled sanctuary, allows your mind to remove all the white noise and sensory input of the external world, enabling you to easily slip into a deeply relaxed and meditative state. By freeing your mind from all outside distractions, your body can focus on repairing and rejuvenating itself.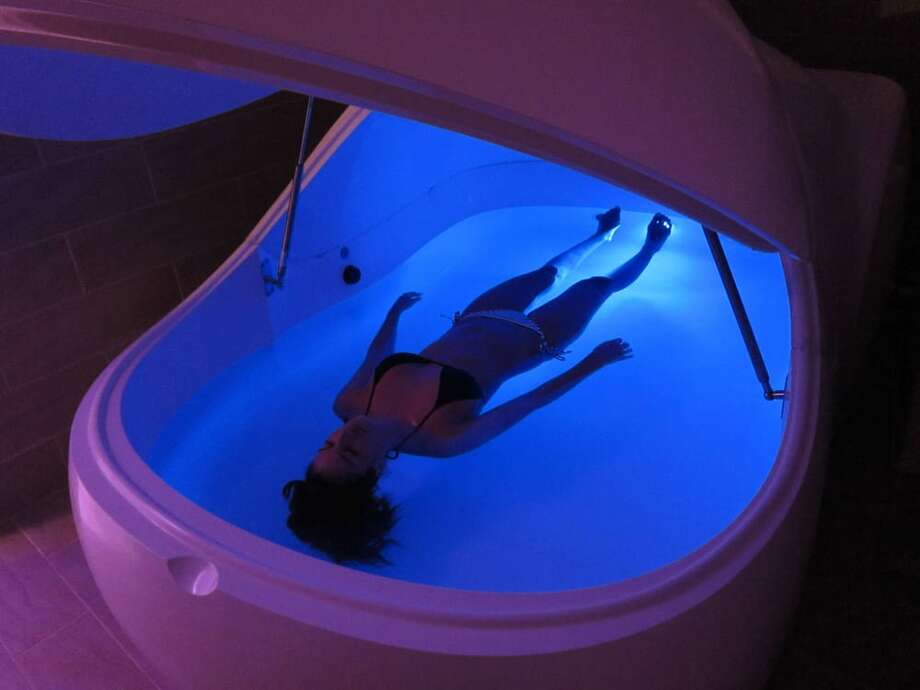 10. A one-off session or coaching series with me
A gift for yourself! If you've ever thought about working with me it would be an amazing way to start the new year and have support and guidance for your 2019 goals. You can find out more here.